·
Posted by Radhika Gupta
at 12:24 PM


A few words in the memory of my cousin, my little brother who left for his heavenly abode earlier this year after losing a bravely fought battle to Hodgkin's Lymphoma...
Life is not easy but it's a norm,
Life must go on despite a storm,
With a bundle of memories to cherish meanwhile,
Some make us laugh, some make us smile,
And then leave the heart heavy and eyes full of tears,
Months have passed, so will pass years,
We affirm ourselves of their presence in some form,
Life is not easy but it's a norm...
Only if somehow we could bring them back,
This vicious circle of life and death if someone could hack,
But then I think maybe they are in a better place,
Away from this materialistic world, resting in their own space,
Hence the rules of life and death should never reform,
Life is not easy but it's a norm,
Life must go on despite a storm...
·
Posted by Radhika Gupta
at 4:26 PM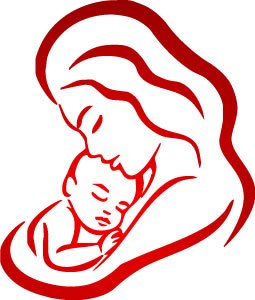 Hi friends, I am back on blogger after a long long time. First of all I would like to share a special news. I delivered a baby girl last month and hence stepped into motherhood.
When I was pregnant, several experienced people told me that pregnancy is a cakewalk and the real struggle begins once the baby enters this world. I can finally understand what they meant. The postpartum period has its own pinks and blues. Let's talk about the pinks first. I feel immense love and attachment towards my little girl. Whenever she opens her eyes, I tell her, "I am your Mumma. When will you call me Mumma?". I really want "Mumma" to be the first word that she speaks. When she cries, I feel like crying with her. When she smiles in her sleep, my heart melts. Whenever she gets scared, I wrap my arms around her so that she feels secure. I am eagerly waiting for the day when she'll start recognizing me. Her happiness and well being is all I pray for. This is the most selfless kind of love I have ever felt for anyone in my life.
On the other hand, I am also going through a struggle with myself. I have put on a lot of weight, my body is all messed up, I am not getting enough sleep because of which my head feels heavy all the time, my face looks weary, there are food restrictions, etc. Lots of friends/relatives visit us these days and everyone in the family enjoys over lunch/dinner whereas I spend most of my time alone in a room nursing my daughter. Sometimes I ponder over whether I'll ever feel like my normal self or not, whether I'll ever get back to my pre-pregnancy shape or not. I recently discussed this with one of my friends who had delivered a baby boy last year. I had a sigh of relief when she told me that she also went through similar thoughts and emotions after delivery. So my question for the experienced mothers is, when do you adjust to parenthood after the child is born?